ANT's Company Profile
---
Operation Philosophy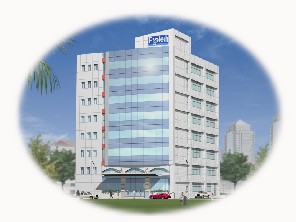 ANT Computer Inc. was established in 1980, specializing in the manufacturing of Single Board Computers & IPC. We challenge the future technology with the spirits of honesty, aggressiveness and reliability in this professionally advanced computer field. We dedicate ourselves to the manufacturing of high quality products aimed at top performance and reliable service. With many years of experience and technological knowledge, we've achieved competitiveness in the international markets including European giants such as Germany, Japan, and also the U.S. We also engage in non-pollution and power-saving research, a safer and more efficient industry and keeping the planet clean for generations to come.
Company Organization
"People and Cooperation" are the motivations for ANT Computer. ANT Computer is staffed by a talented team of employees. All of us are devoted to the pursuit of excellence. The ANT Computer enterprise is just like a tree, only the deeply rooted can grow stronger and withstand the fury of storms. ANT Computer is like a venerable oak tree. We trust and care about each other and grow with the company. For 15 years reasonable management, professional operation and profit sharing have been the guiding principles in our company culture. With roots in Taiwan we branch out all over the world.
Research & Development
"Innovation" is the impulse for the high-tech industry. Staying one step ahead of market trends provides an additional value bonus to our customer. Topped with a substantial research program we retain and increase the leading edge over the global computer industry. Our strategy is to provide innovative products to meet the customers need. To improve our R&D abilities, ANT Computer invests greatly in purchasing high-end facilities. We insist on the finest design and best quality. Every product is carefully tested and examined before production manufacturing.
Manufacturing & Producing
"We make the quality" is our motto as we attain this goal by demanding perfection in every detail. With SMT technology and efficient MRP management systems, we produce many advanced products. In the long term, we have won the reliance from leading companies all over the world. ANT Computer has made a significant contribution to the world's best known computers systems.
Quality Control & Quality Assurance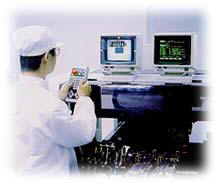 We earn our clients' trust by keeping high-quality standards. Strict testing criteria from advanced equipment, and teamwork gives us the leading edge over other products.
Warehouse & Delivery
ANT Computer Inc. has a fully computerized facilities and warehouse that attends to a "Reasonable Inventory". Through this we control the incoming and outgoing raw materials by the MRP system to avoid shortage or excess, or loss on the production line. Customers are pleased to know that we have a rapid and efficient delivery system through an international network of Sea and Air freight.
Quality Warranty & After-Sales Service
To assure quality, ANT Computer products have been recognized by many international organization. Our products are fully warranted and we have established an overall-dimensional service system which provides technical information by our FAE engineer and problem solving through the Web Server for smooth and efficient operation.
---
ANT Computer Inc.
http://www.antcomputer.com
20258 Carrey Road, Walnut, CA 91789
(909) 598-3315; Fax: (909) 598-3215
© 1997 ANT Computer, Inc.